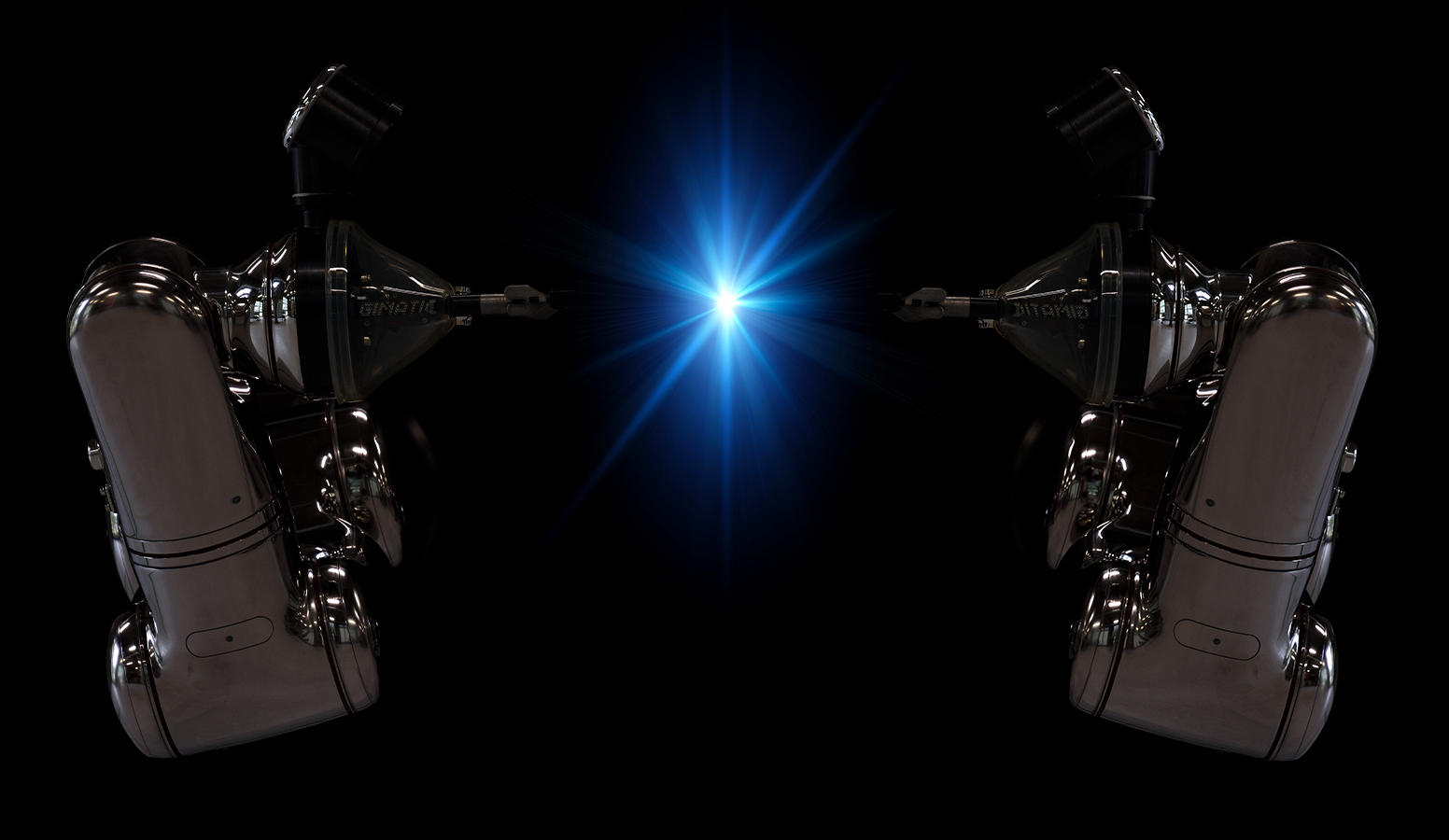 The innovative technology behind the facility of the future
Robotics without any compromise
True innovation rethinks the whole process in a rational and efficient way.
The first fully automated system features 6-axis robotic arms performing every step of the fill-finishing process, always moving below critical points and being constantly and completely invested by the correct air flow. Clean, safe, efficient and accurate – our robots allow the highest accuracy in filling thanks to static needles.
The complete automation of the process has finally allowed the transition to a gloveless and humanless approach.
Each phase of the fill-finishing process has been redesigned in order to be managed by robots in total autonomy, thus protecting both the product and the operators.
A concrete step forward for technology and safety.
Gloveless Environmental Monitoring
Two innovative patents – born from the collaboration between Pharma Integration and PMS – have allowed the evolution of the very concept of environmental monitoring. A solution that is robotic, safe and compliant with all regulations.
The new BioCapt® M Single-Use for active viable air sampling can be placed before the cycle and handled entirely by the robot. Ideal for high potency products too. The rotor allows to bring several plates at the same sampling point at the same time, without further interventions or manipulations that could disturb the data quality.
UV-C Tyvek® decontamination system
UV-C decontamination allows to decontaminate and transfer as little material as possible inside the system – so the nest only rather than the whole tub.
Tubs are hit by UV-C right after being debagged through a touchless intake. UV-C decontamination is then applied only to the Tyvek® surface – approximating a 2D surface – as it is the only part that enters the machine since tubs remain outside. The Tyvek® and lid are then removed, and only nested primary containers are transferred into the process.